REVOLUTIONARY NAIL ESSENCE SERUM

Discover the modern and fastest way to treat all forms of nail separation, discolouration, nail fungal infections...

super effective and very affordable!



FACT 1:

The truth is that a lot of people aren't so proud of their nails - the look, the thickness, the colour! 

FACT 2: Both fingernails and toenails are susceptible to infection, which usually appears as discoloration and thickening of the nail, and crumbling edges. The condition most commonly occurs in toenails.
Nail fungal infections are the most common diseases of the nails, making up about 50 percent of nail abnormalities. Fungus is normally present on the body, but if it overgrows, it can become a problem.
Clearly, YOU

DO NOT

WANT TO MISS OUT ON BEING ABLE TO WEAR THOSE LOVELY SANDALS AND CLASSY FOOTWEARS THAT REVEAL YOUR TOES ... because you 

ARE NOT

proud of the nails... OR those very simple flats when you need to allow your feet 'breathe'...?

MAJOR FACT:

What you need is an innovative nail care essence that heals, repairs and facilitates growth for your healthiest nails yet...

LANBENA NAIL REPAIR ESSENCE



For care of cracked and rough nails, nail discoloration, nail separation caused by fungus and bacteria

It allows ingredients to absorb deeply into your nails with a novel molecular needle penetration technique

It nourishes your nails with nail enhancing plants extracts

It softens and smoothens out the texture of your nails.

It repairs nail damage and reduces discoloration.

It aids in nail growth and helps restore severely damaged or dead nails

It addresses fungal issues to regenerate your nails back to ideal health.
What do you get?

1 Nail Repair Essence Serum
1 Nail File(r)
1 Instructions Manual
0
day
23
hours
58
minutes
42
seconds
Testimonies

I got one of those nail fungus from getting a pedicure at a nails shop. My mom actually turned me to this product as she had used it herself with great results. All I can say so far is that it's easy to use, doesn't have a bad smell and it helped immensely as I already see a difference on my toe nail. Totally recommended!
- Tinuade Olagunju, Lekki, Lagos
I love it!!!

It has strenghtened my once brittle nails. Now they are long and hard. I will sure order more bottles. The thing dey work.
- Elsie O. Potiskum, Yobe.
My nails grew back perfect! Be religious with it, morning and night!

Adinoyi E. FCT
0
day
23
hours
58
minutes
42
seconds
This superior essence works for everyone!
All nails - fingernails and toenails!!

HOW MUCH?

This all-action serum goes for

N15,000.00

only
However, you can enjoy this amazing discount...for today only.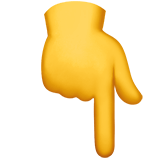 0
day
23
hours
58
minutes
42
seconds
BONUS 1:

 Enjoy a WHOPPING 20% OFF!
For just

N

12,000.00 only, this super nail serum will be delivered to your address (anywhere in Nigeria)

BONUS 2:

FREE DELIVERY 
 NB:

Please note we are making this payment on delivery based on trust. Be sure you are FULLY ready for this product (s) and have the money to pay at the point of delivery before you order. If you will not be available at the given address, kindly give the money to someone to collect it on your behalf.
Thank you for your cooperation, you can place you order if you are FULLY ready for it. Wehave you covered, we deliver excellent customer focused services.
If you have questions, please call/whatsapp:  0704.944.8099